Hello!
Happy Monday! Today I am bringing you a little inspiration from my DT member Céline.
She made this fantastic baby card using Girl and Duck digital stamp. This digital stamp has two versions, one with facial expression and the other one without it. I love how she used the one without mouth, it looks adorable. Céline always has the perfect dies to use in her cards and with this one it couldn't be different. She colored the digi stamp with Copic colors as you can see in the chert.. She did a great job at composition and color palette, I love pink with orange!.
In this particular project, she is combining the girl and duck stamp with beautiful background papers baby related. Isn't it great? I have to create some baby papers to go with my stamps too. Hopefully once I get a little more relaxed.
Feel free to pin this color chart for future reference!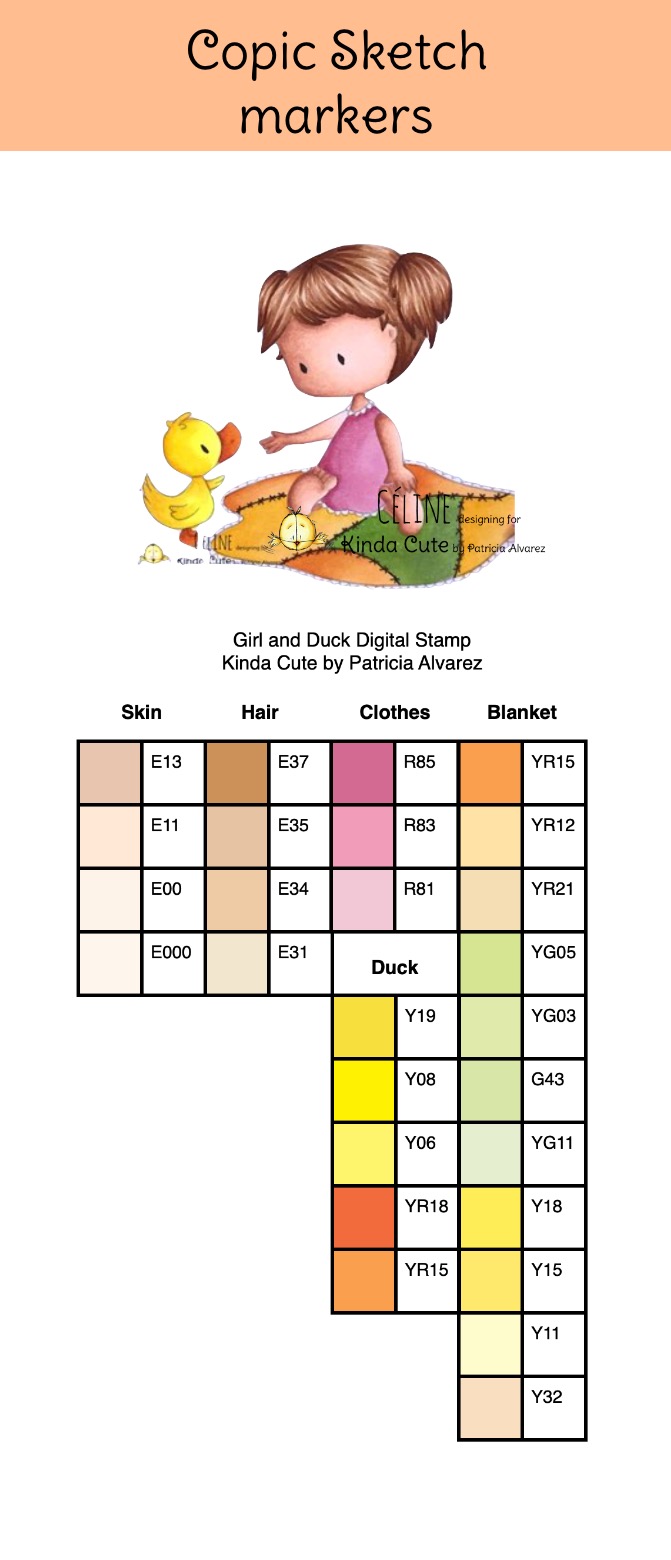 I hope you have a great rest of your day and thank you for visiting!
Hugs,
Patricia
PS: You can find the Girl and duck digital stamp if you are in USA here. If you are outside of USA, check my product in Etsy here.