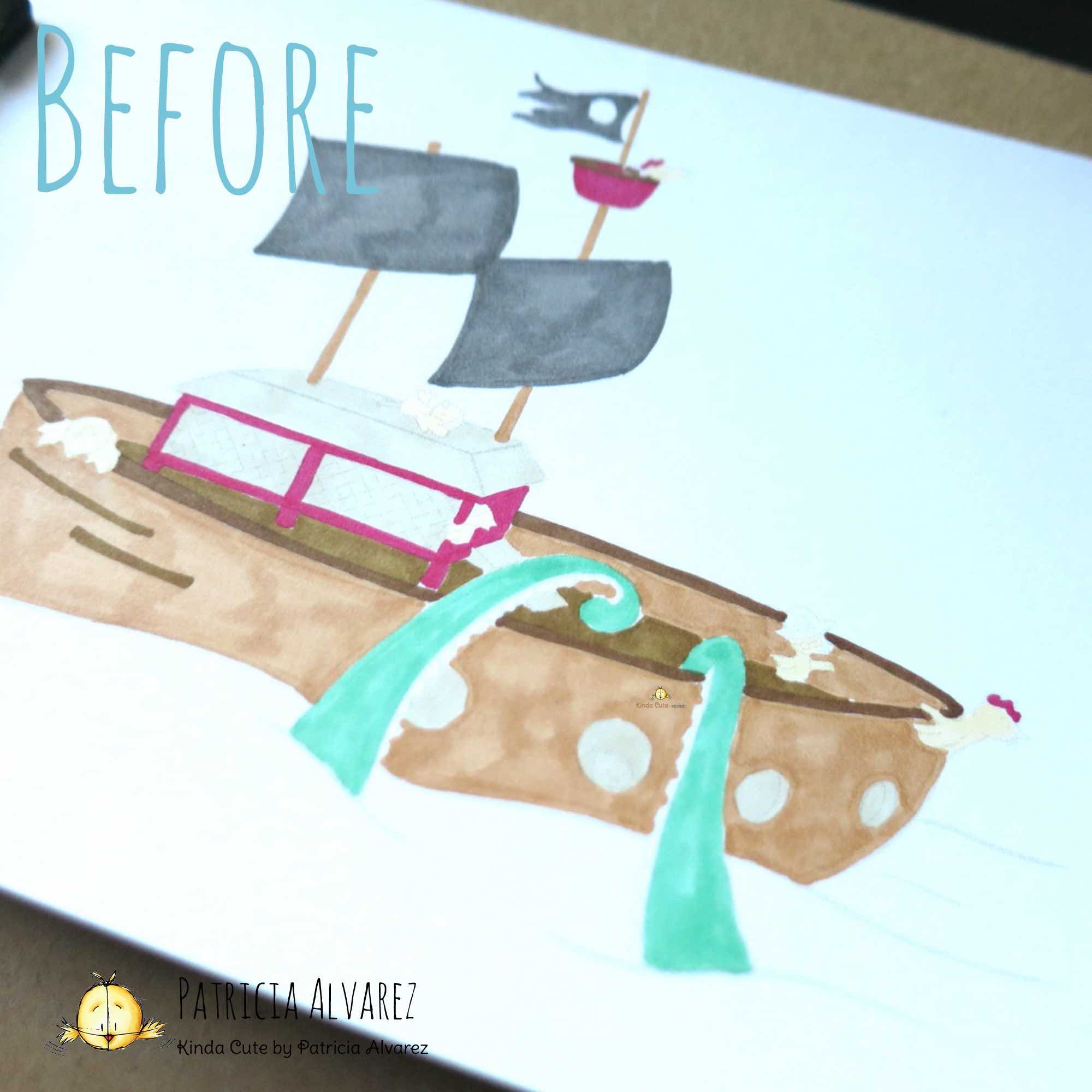 Hello!
Although I'm making the one new release every day and I have more other things I do that I don't show, I still color some of my stamps from time to time using markers and pencils. I don't do it as often as I would like because I always have other commitments but I really try to get at least something new colored every week.
This time I colored the Chicken Pirate Ship digital stamp. I don't have time to be very careful coloring with markers and I usually add pencils on top anyway, so I just blocked the main shapes with marker and then added more fine details with pencils. I have to say that I was going to throw the ship to the trash, mainly because there were so tiny shapes that the marker tip just was too broad for them (I was using a bullet nib, not brush nib from my Spectrum Noir markers). I decided to continue just for the challenge. Well... if it didn't go well I don't have to show right?
I was very impressed with the result. The good thing about pencils is that I can sharpen them and just get the tiniest of details.
I hope you like the "transformation" of this image!
Hugs,
Patricia