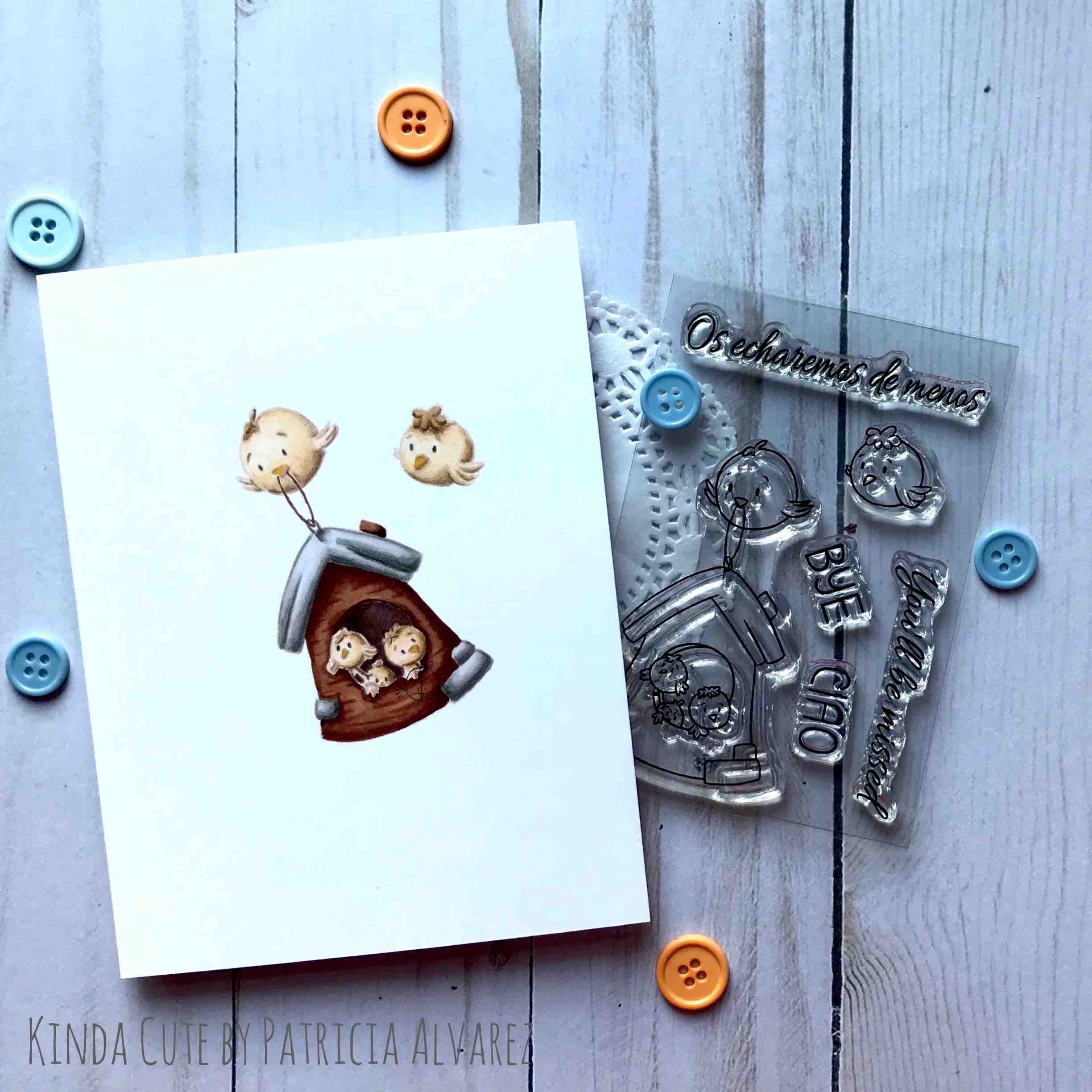 Hello!
Today I have this cute coloring of the clear stamp called Leaving Home. I colored this and made a video long ago but I don't know why I didn't publish it. I think I was too picky or that I thought nobody would like it... well... hopefully someone does and it will be all worth it!
I stamped the image with very soft colored ink and then color it using Copic markers. I added some details and more shadows with pencils, mainly because I like to show a little bit the texture in the paper, even if it doesn't have much.
I hope you like the coloring, the stamp and the video!
Hugs,
Patricia