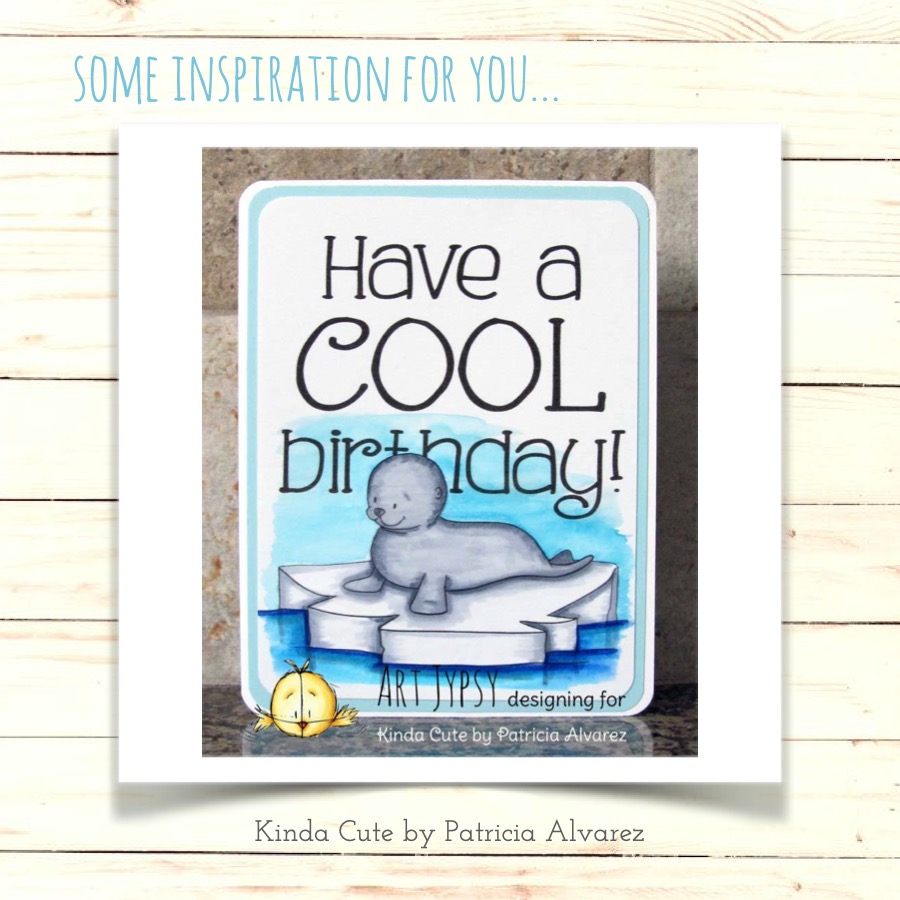 Hello!
It's still cold outside and this card is just perfect to go with the weather. Art Jypsy made an incredible work to feature the seal digital stamp in this birthday card. She added a great sentiment to go with it and her coloring is just adorable.
This is actually a set, because you can use the block of ice and the seal separately or just use them together. I love it because, when you color it you don't need a lot of colors, just a couple of grays or three. I'm sure it wold look great only with pencil even!
Have a great rest of your day!
Hugs,
Patricia
PS: you can find this digital stamp in my store here if you are in USA or here if you are outside of USA