Hi!
I hope your week is going well. Today I have you a super cute friendship card that Cheri made using the Fairy Flying digital stamp. I love how she made several of them in different sizes. The colors that she used coordinating the background paper are perfect. It's a very cute and simple design that you can make even if you don't have any die, just some rectangles (although the stitching always looks cute).
She colored it with Copic markers as you can see in the super mega extra large Copic chart. Feel free to save it for future reference!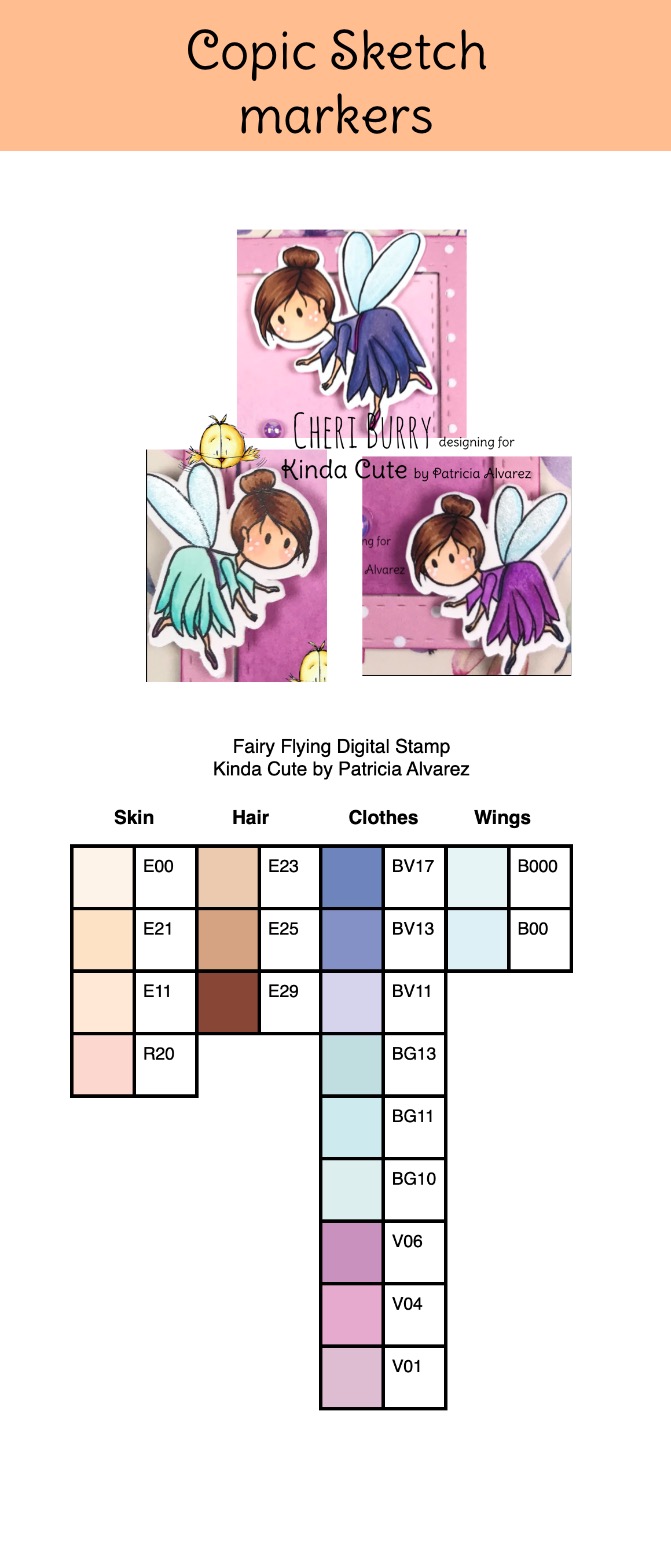 I hope you liked her card and you find the chart useful.
Have a great rest of your day!
Hugs,
Patricia
PS: Find this digi here if you are in USA or here if you are outside of USA. You can find this image as one of my limited edition clear stamps here.