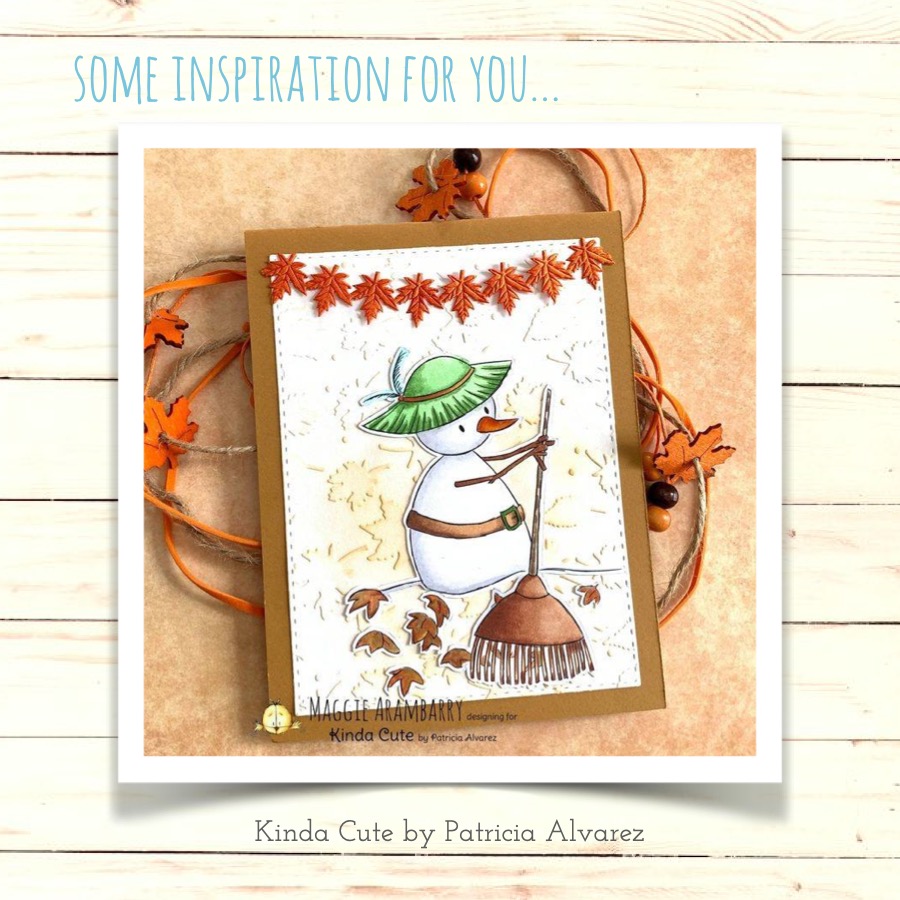 Hello!
I hope you are not tired of winter cards for as long as there is snow where I live I'm not tired of them (and later either hehe). This time I have this cute card that Maggie made using this cute snowman digital stamp. I love how she made the background (because I love embossing) and because I she added a little ink at the center of the leaves. Also the little leaf banner looks fantastic!
This is a great card for fall or winter. It doesn't have any sentiment so it's perfect for almost any occasion. Sometimes less is more!
I hope you like it!
Hugs,
Patricia
PS: You can find the Snowman with leaf rake digital stamp in my store if you are in USA, but if you are outside of USA you will get it here.