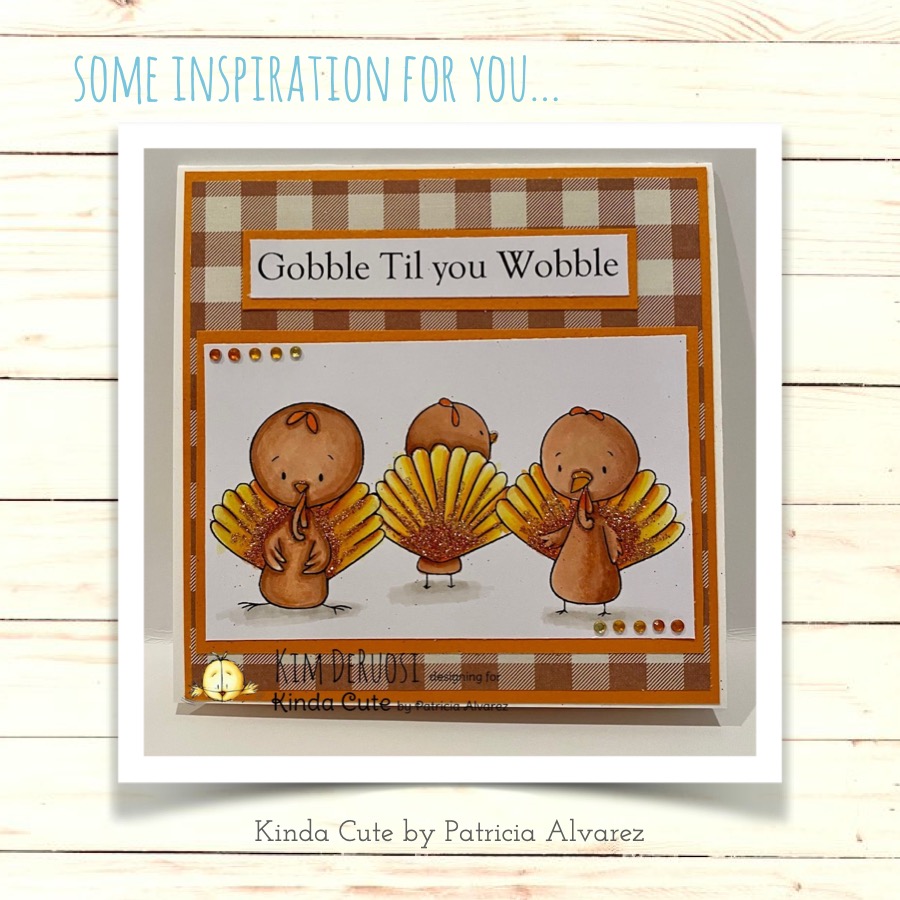 Hello!
We are almost in the middle of the week and this time I have this cute card that Kim DeRousi made using one of the many critters that you can find in the store. The Turkey digital stamp set. I love this set because it's very easy to use with other fillers and if you want to use the images by themselves it's great and if you want to use a background or a filler they work well too.
Kim made a fun card using the three little guys and I love how she colored their tails The glitter on them looks great, I wouldn't have thought about it! I think the background and the colros she used for the cardstock and the rhinestones are perect to go with the colros she used for her coloring, don't you think?
I hope you like the inspiration I have for today and have some time to color today!
Hugs,
Patricia
PS: you can find this digital stamp in my store here if you are in USA or here if you are outside of USA