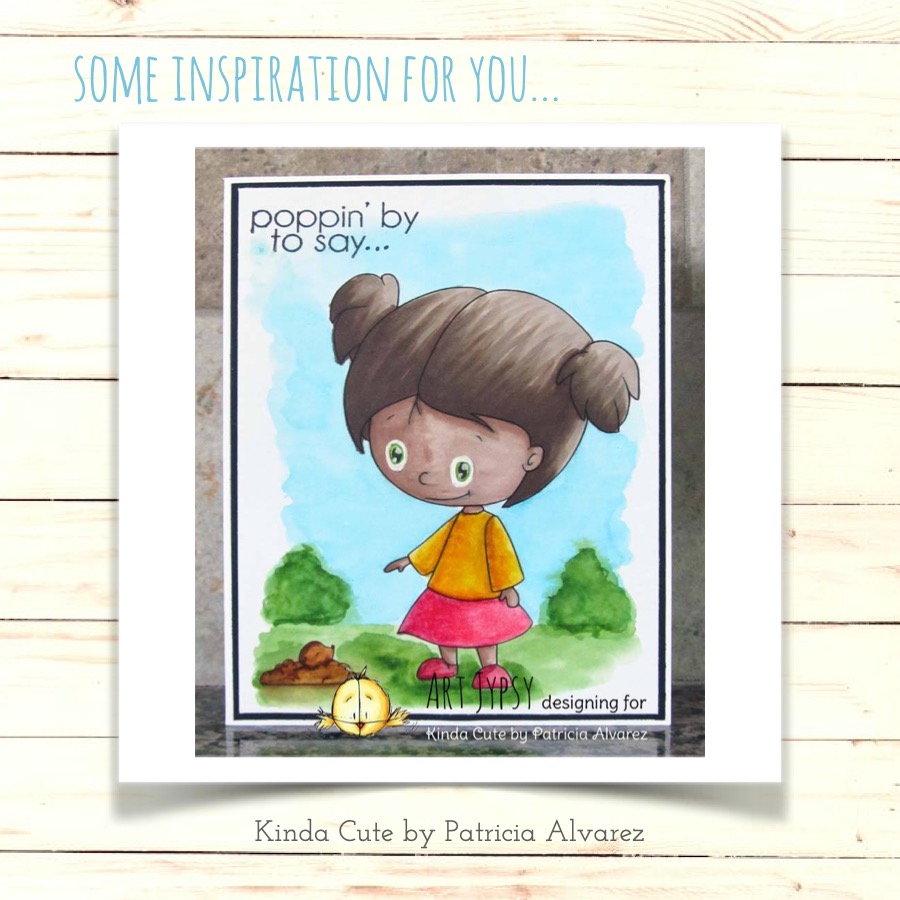 Happy Monday!
I hope you had a great weekend and you are ready to start the week with some kinda cuteness... This time I have this card that Art Jypsy made using the digital stamp called Girl and Mole. I love how she made her own expression drawing a different kind of eyes. Because my images are so simple and cute, you can modify a lot of details and make them different.
She didn't need to add more than a little bit of background and a sentiment to complemente the card and then she framed it with a dark blue cardstock behind the image. Simple, right?
I hope you like the card I have for today and you are ready for more crafting inspiration soon.
Have a great rest of your day!
Hugs,
Patricia
PS: You can find this digital stamp here or here if you are outside of USA.