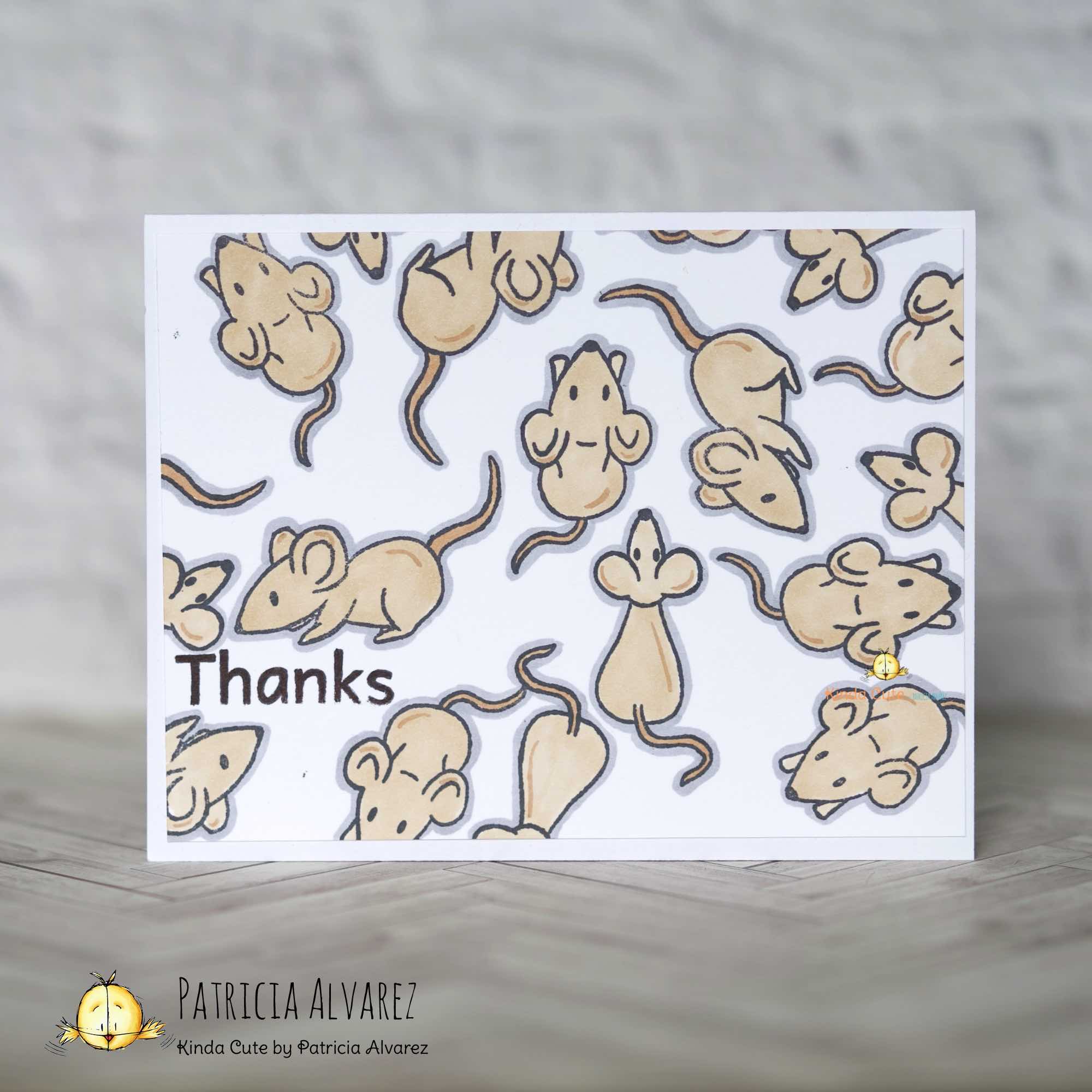 Hello!
I hope you are having a great Tuesday. Today I'm here with one of my cards. I made this card using the Mice clear stamp set (limited edition), but you can find this set as digital stamp here. I decided to stamp all the mice with Memento black ink (well, I only have that one and archival ink so... not much to choose). I colored very quickly with my Spectrum Noir markers and I used the Thanks sentiment in one little spot. I have to admit that I didn't plan this, I was basically going for a mice background to add another image and sentiment on top but it turned out quite cute so I left it as it was.
If I was going to add another image on top, I would probably have covered the mice with a piece of vellum paper so the coloring wasn't so strong and didn't get more attention than the main image I would use. Since that's not the case, I didn't have to do it.
I hope you like the card!
Hugs,
Patriica