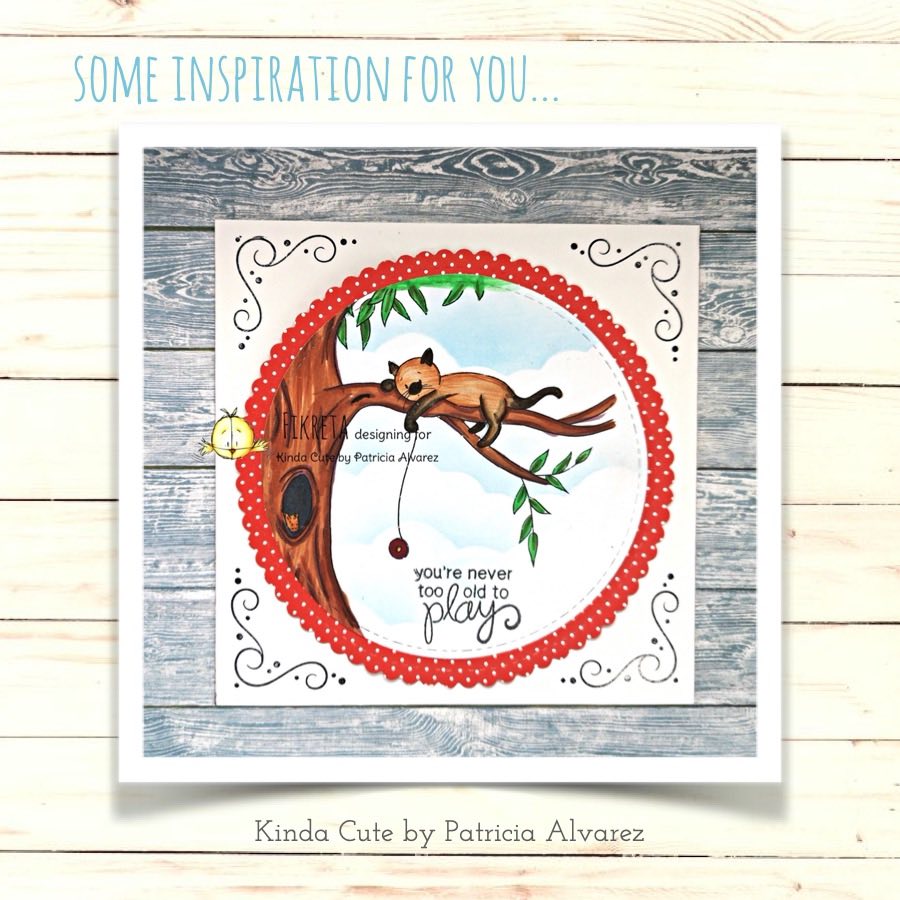 Hi there!
Do you know that Fikreta makes a lot of cat cards? In this one she is using the Cat playing yoyo on a branch digital stamp. If I make a new release about cats she usually picks them first and she did just that when I released this one!
I love how she made a different shaped card, well, maybe it's not so different becuase it's square, but I mean the general shapes in it. The circle dies in the middle and the stamped corners look fantastic!
I love how she made her colroing and you can still see the background clowds that she made.
I hope you like her card and you remember that you are never to old to play!
Hugs,
Patricia