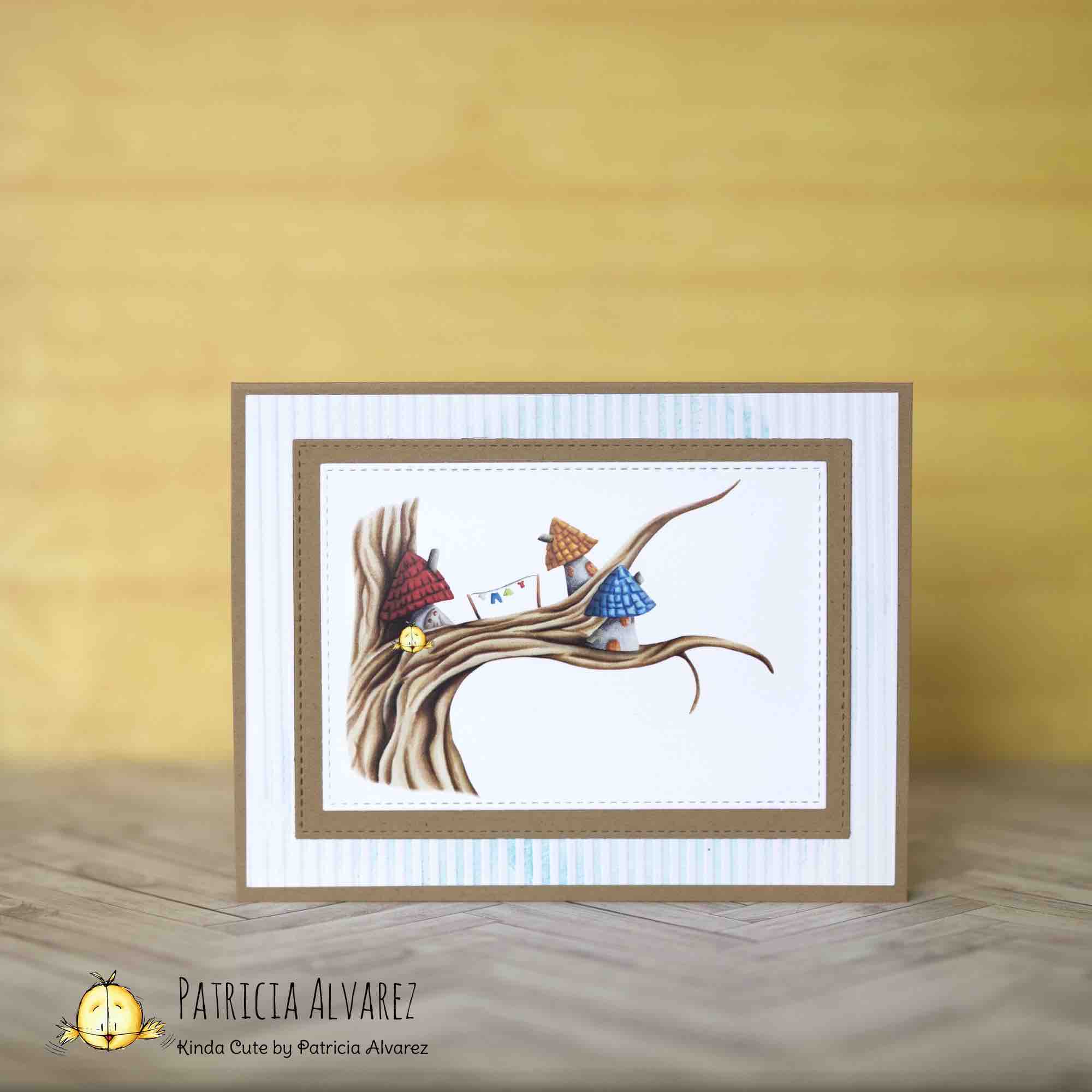 Hello!
Today I have this card to show you! I love that now I offer pre colored images so I can make beautiful kinda cute cards without spending 2 hours coloring. Don't get me wrong, I love coloring, but sometimes I prefer crafting and not have anything to do with drawing or coloring. Does this happens to you?
For this card I'm using the Houses in a tree colored printable pages. I printed it and cut it with a rectangle die from My Favorite Things. I added two die cuts, one of them in kraft cardstock since the tree trunk is brown too. The main panel is embossed with lines and has some blueish color tint I made with ink. To be honest, this panel was around for ages, because I made it and never liked it. The center wasn't well blended. But since you can't see it in the card... it works well.
I hope you like the card I have for today and you have a good day!
Hugs,
Patricia
PS: you can find this colored page in my store here if you are in USA or here if you are outside of USA.
If you prefer to color this image, you can find the digital stamp here or here if you are outside of USA.