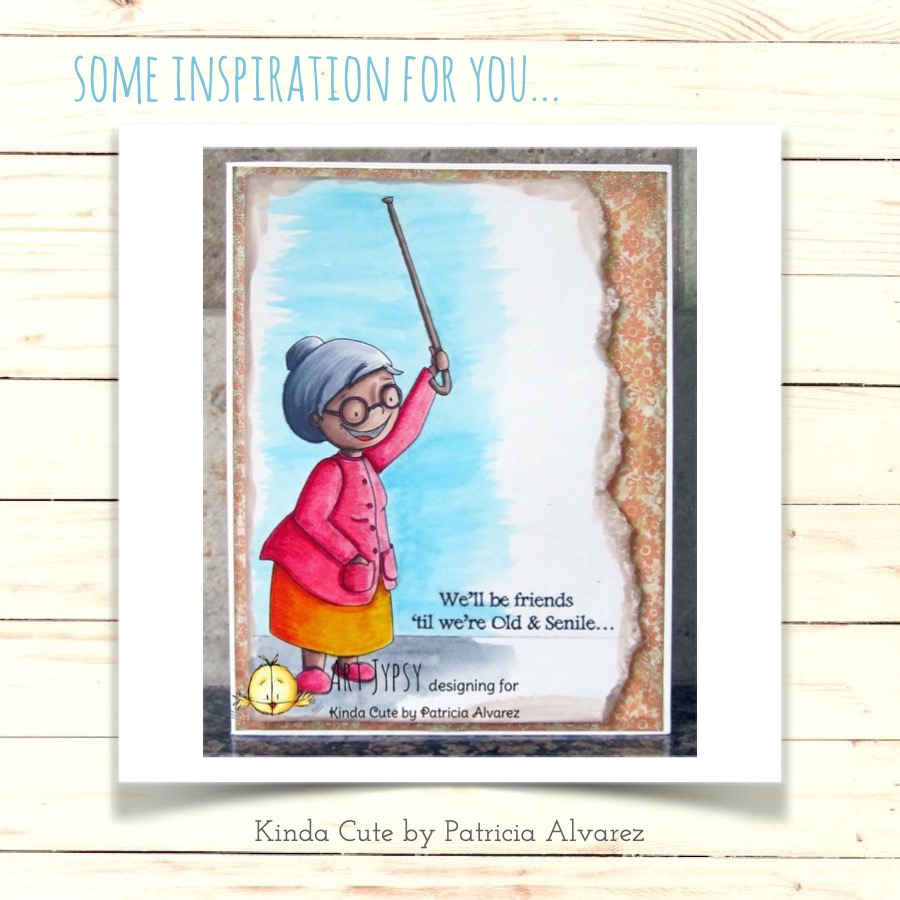 Hello!
Friday at last! Today as inspiration from my design team I have this card by Art Jypsy featuring the digital stamp called Happy Old Lady. I love how she made the the layout with the ripped paper and how the background paper looks at wallpaper. The sentiment is super fun too!
I hope you like the little inspiration for today!
Hugs,
Patricia
PS: If you are outside of USA you can find this digital stamp here.