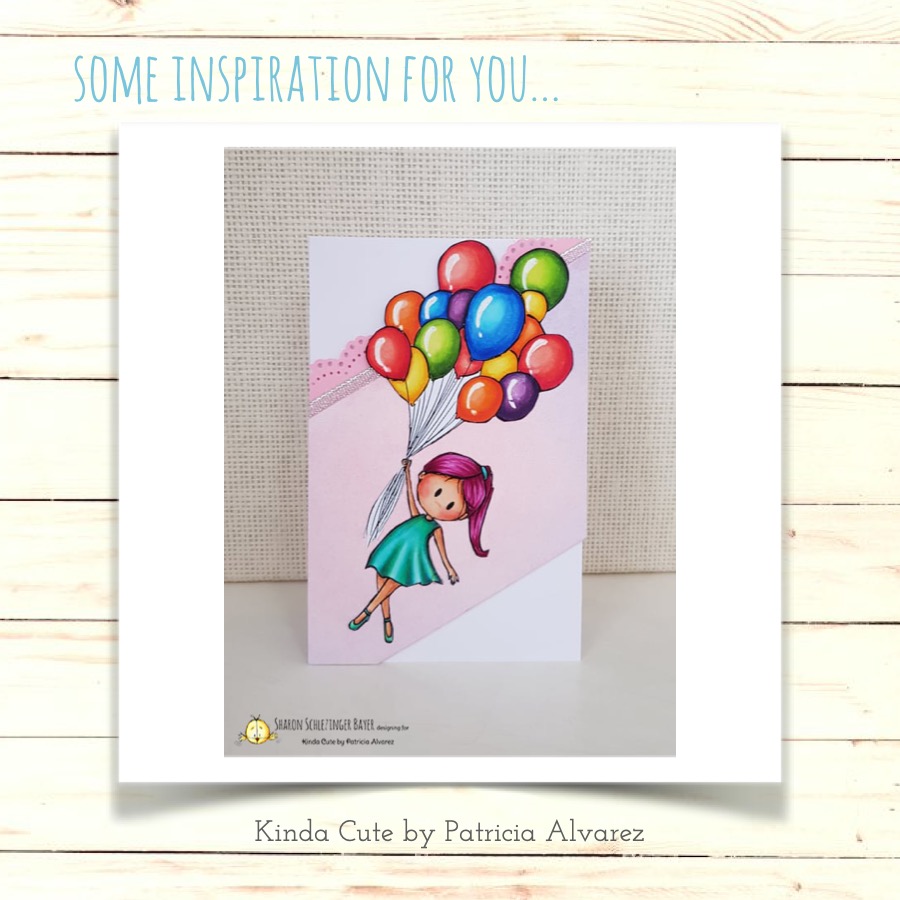 Hello!
We start a new month! Today I have a card made by Sharon using an "oldie" digital stamp but, for any reason, it's one of the most popular still. She colored the Girl with Balloons digital stamp with Copic markers as you can see in the chart below.
I love how a simple design can make such a beautiful card! She just used the image and a little more papers in that odd shaped stripe. Gorgeous! Plus, the coloring of the balloons is perfect!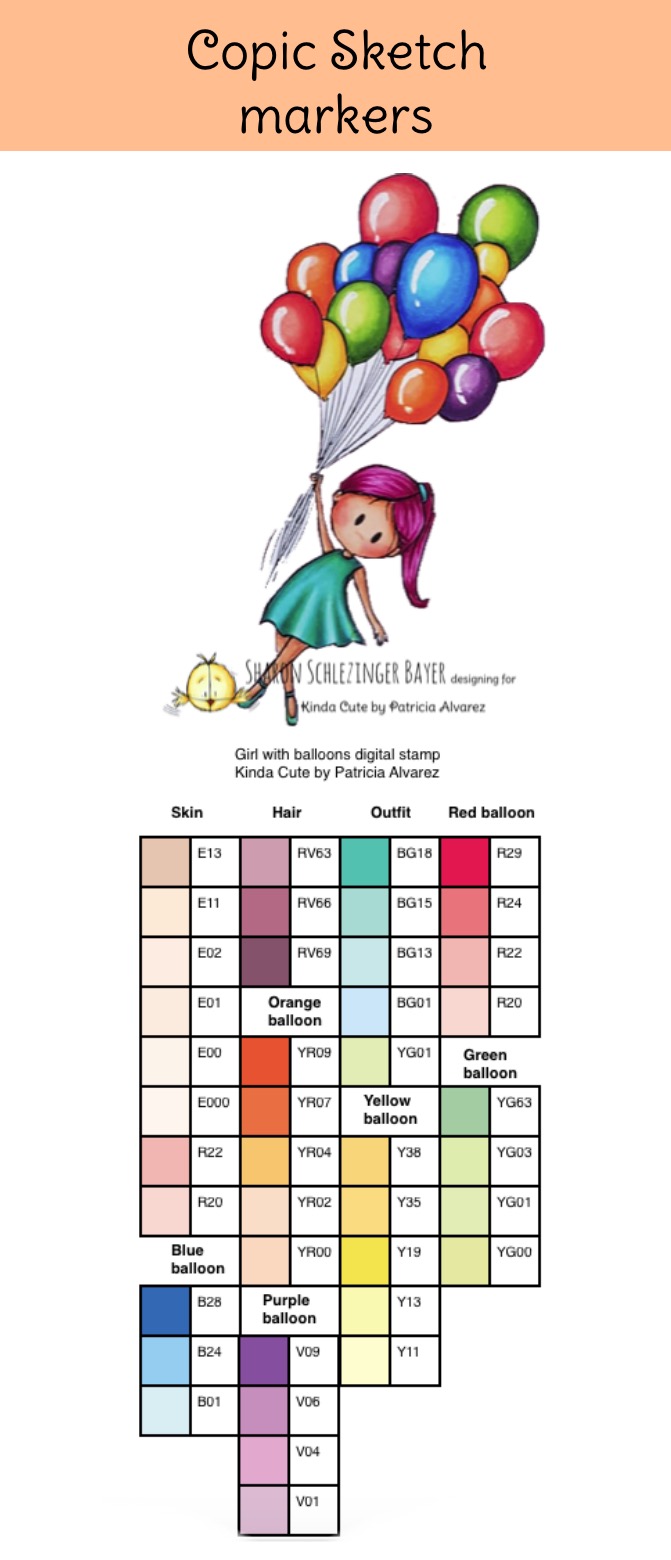 I hope you liked the card and you find the color chart useful.
Have a great rest of your day!
Hugs,
Patricia
PS: you can find this digital stamp here if you are outside of USA.