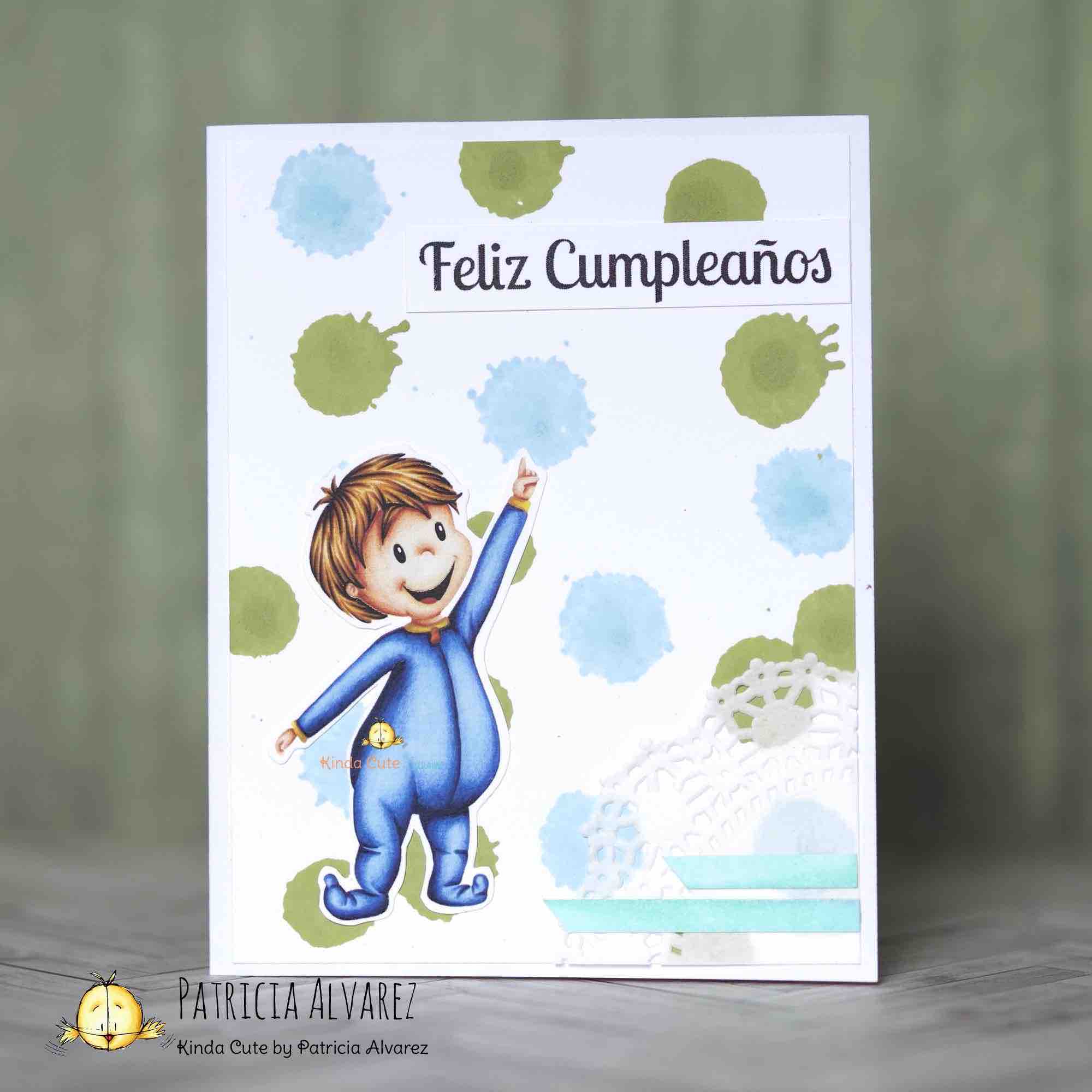 Hello!
Have you ever had the feeling of "panicking" because you forgot to make a birthday card and you have to make it last minute? Well, this card is so easy and fast to make that at least you won't feel like that.
I'm using for this card Little Boy Pointing colored printable page, since it's pre colored I don't have to color it and only do the printing and fuzzy cutting. The sentiment is printed to from my Birthday Basic Sentiments in Spanish. I have a document sheet with all the sentiments in standard sizes that I use so I print that and then when I need a sentiment I only have to cut it and use it.
For the background, I used some stain paints that I had forever from Ranger and I just did some dots here and there. Well, in fact, my kids make them, they thought it was fun. So I didn't even had to do that for the card. Because it was a little empty like that I added a quarter of a doily and some stripes of cardstock that I literally had around.
This might not be the prettiest of cards but it's one of the quickest I have made. I hope you like it anyway! If you have more time to do some coloring, you can buy this little kid as a digital stamp here.
Have a great rest of your day!
Hugs,
Patricia