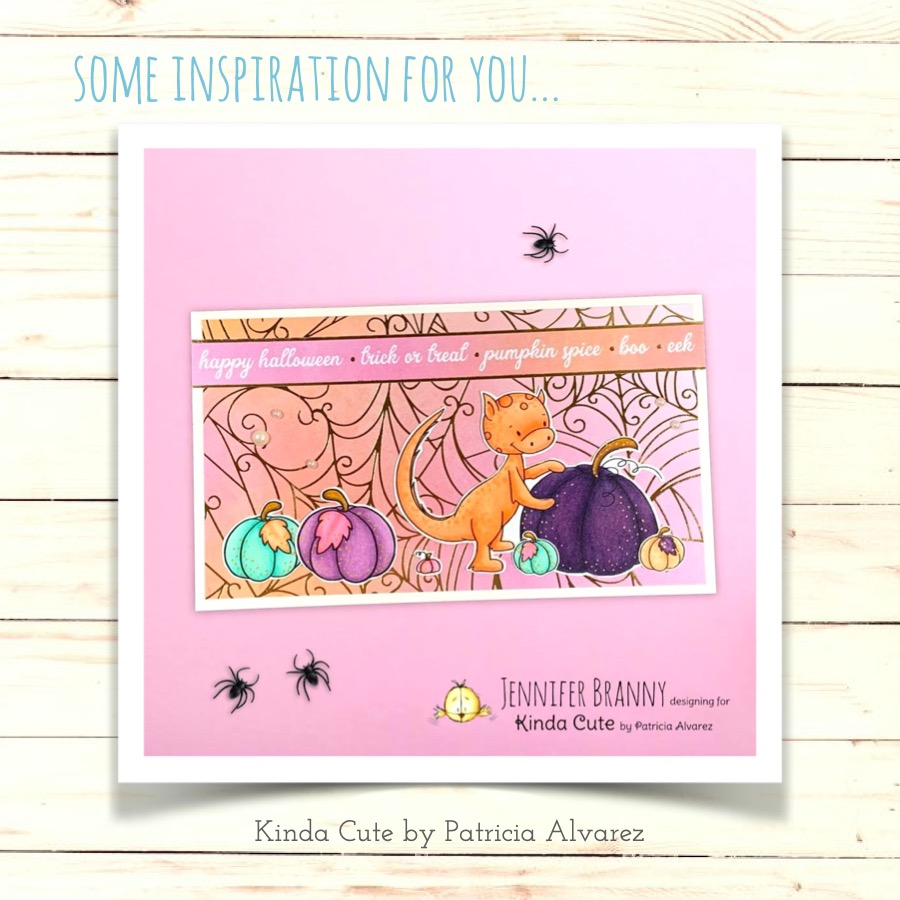 Hello!
I hope you had a great Easter and you are ready to start crafting again! I know that it's still a long way to Halloween but it will come sooner than we think. Or at least it will happen to me because I can't believe that we are already in April...
This beautiful Halloween card made in pastel colors was made by Jennifer using Dragon and Pumpkin digital stamp and Halloween Filler digital stamp set. I love how she made this card without using the regular Halloween colors and make it so sweet. She colored the images with Copic markers and used a very pretty background paper!
I hope you like today's inspiration! Have a great rest of your day!
Hugs,
Patricia
PS: you can find the dragon digital stamp in my store here if you are in USA or here if you are outside of USA, and the halloween filler here or here.