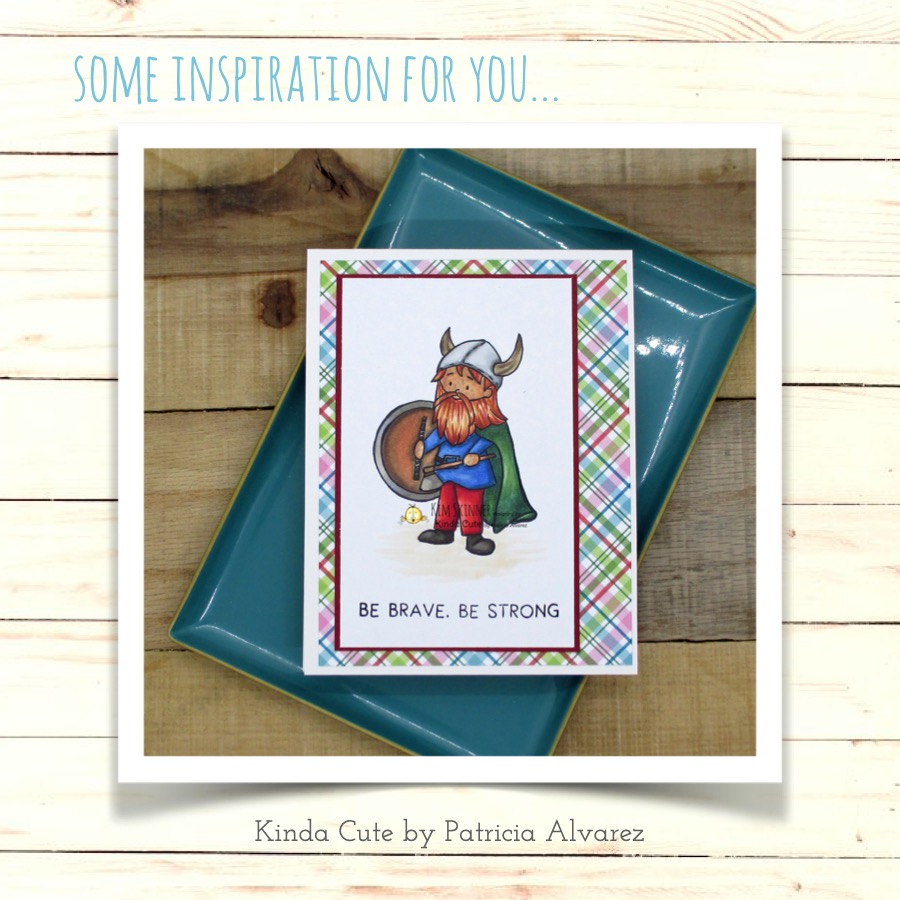 Hi!
This is the second time that I write this post because the first post was magically gone... I hate when that happens because it makes me work twice in the same thing (and I already do that sometimes without knowing so...).
As I was saying (but you didn't see) is that today I have this card that Kim made using Viking digital stamp. She colored it with Copic markers (you can see below the chart) and made this beautifully designed CAS (Clean and Simple) card with it. I love that the main focus is the image and the sentiment. The background papers look perfect with the colors of the image, right? So cute!
---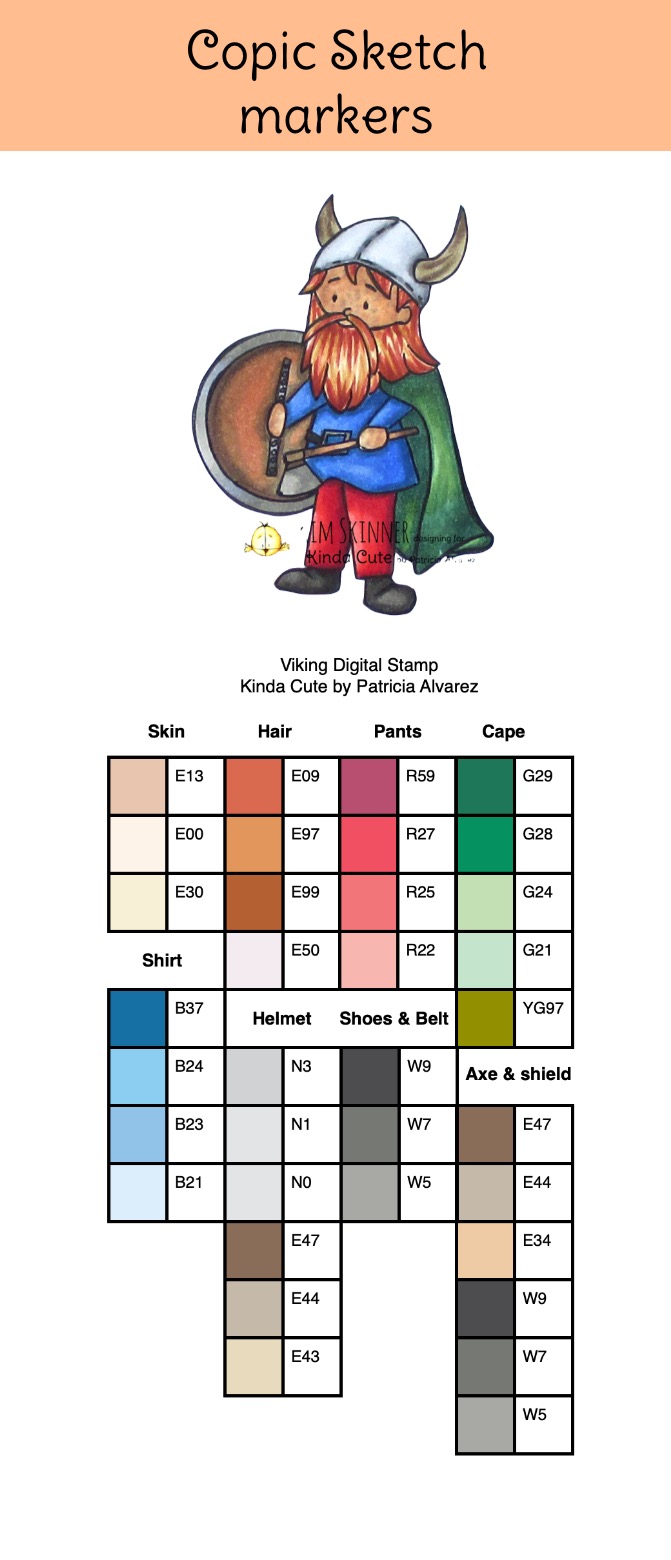 I hope you enjoy the rest of the day!
Hugs,
Patricia
PS: You can find this digital stamp here in my store if you are in USA or here if you are outside of USA.