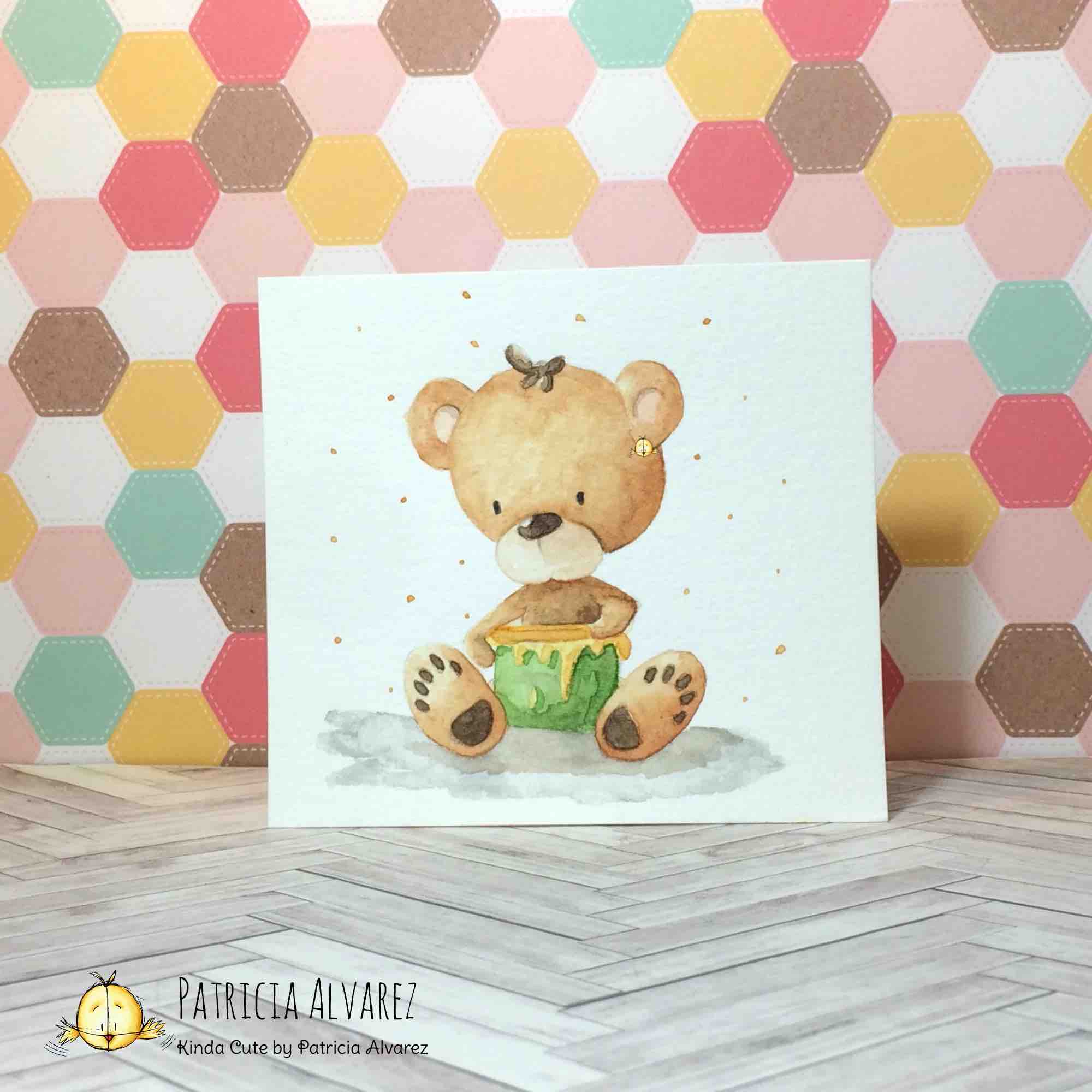 Hello!!
I hope you are doing well. I don't know where my time goes but I know that a lot of it went to color this little guy. This is the image that I gave away for the Facebook challenge that it's taking place in my Facebook group. Did you enter? No? What are you waiting for? There are still a few days to enter and you can win some kinda cute digital stamps in the process. Only for participating you will receive one on May 1st and you will get this little bear to use in the challenge!
I colored the Honey and Bear digital stamp using watercolors and, when I finished it, I just went over it again. It was too plain and I didn't like it very much. After a little bit of more work I managed to get something I liked!
I hope you like it and you can participate. There are super cute projects already that can give you some inspiration!
Hugs,
Patricia